The Sugarcane Spa
Inner and Outer Wellbeing
Welcome to our blissful retreat, where our experienced and warm therapists take care of you every moment you spend with us. Come and rejuvenate your body, mind and soul with our full range of treatments.
Visit the Spa, whether for an hour or for a day of escape and enjoy an extensive range of treatments offered by our experienced professional therapists.
Book a spa date online now.
Check out the details of our Corporate Specials and Sparties!
For more information or to book a treatment please call 1-246-422-5026 Ext. 5036 or send us an email.
Facilities & Services

Sugar Cane Spa has Seven Treatment Rooms which include:
* The Steam Room and use of the Dip-pool are Complimentary when having a Body Treatment done.
Specials
Corporate Specials
Sparty Specials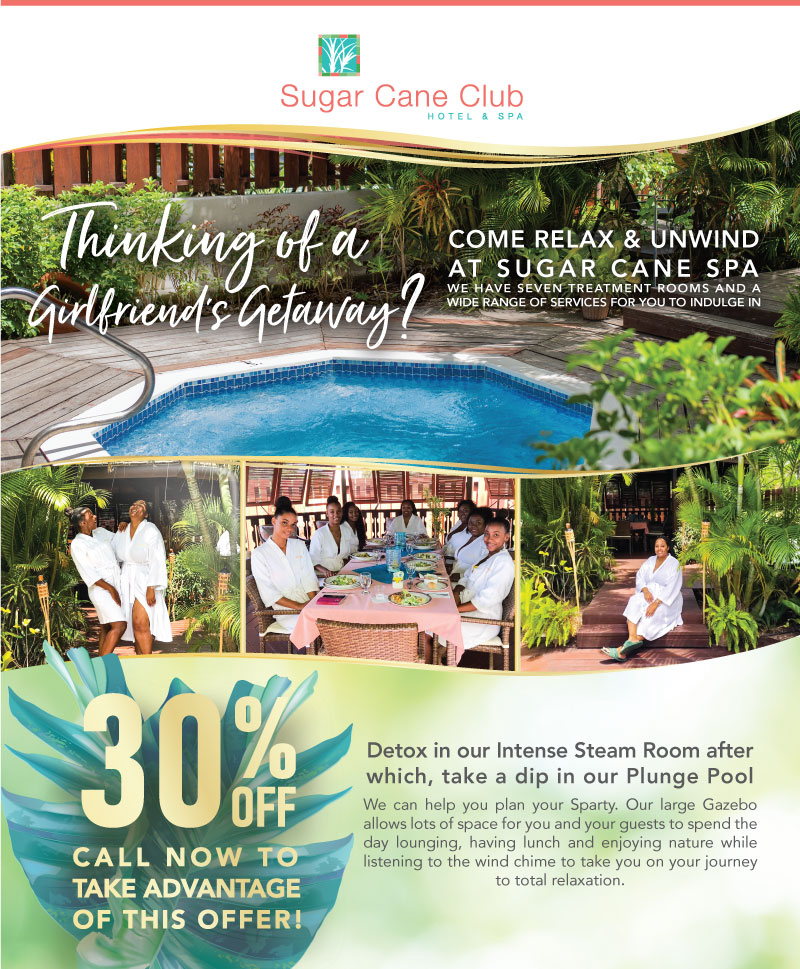 Our Services
All prices in BDS. Discount available with Barbados ID
All rates are subject to a 7.5% VAT & 2.5% levy Tax
For Reservations Call 1-246-422-5026 ext. 5036