Pedicures
A beautiful finishing polish completes all of our pedicure treatments.
Sugar Cane Signature Pedicure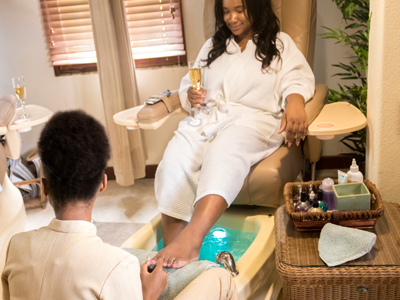 75 mins
$150
Get your feet ready for another go around! Bathe your feet in our relaxing bath crystals. After grooming, a body serum is used to tone and invigorate legs and feet. A moisturizing body cream massage is then applied and feet are wrapped in warm towels to enhance penetration. This treatment is topped off with a soothing leg gel which will relieve and refresh tired legs.
Caribbean Sea Pedicure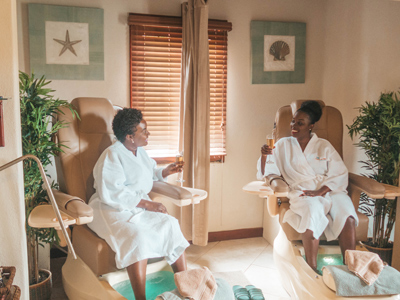 75 mins
$130
Pleasures of the sea! A seawater soak enriched in essential oils softens calluses and cuticles. Grooming and exfoliation prepare your feet for a revitalizing peppermint mask finished with a luxurious lower leg and foot massage leaving you relaxed, revitalized and rejuvenated.
Souffle Marin Detoxifying Pedicure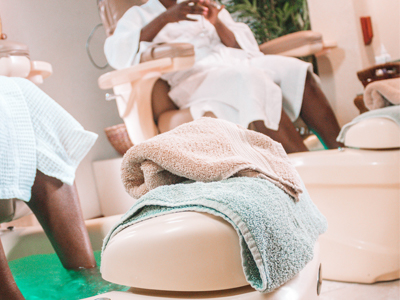 75mins
$110
This pedicure offers a detoxifying foot soak, which pulls toxins from your feet and entire body leaving you feeling fully refreshed. After soaking for 10 minutes, your pedicure is then followed by the tidying of your cuticles and foot exfoliating then finished with a relaxing massage and flat polish of your choice.
Mini Pedicure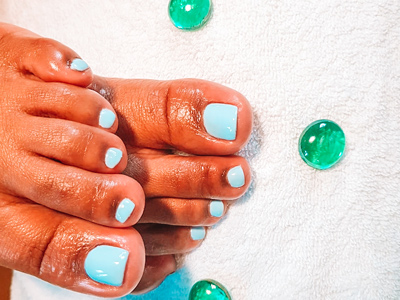 45 mins
$90
A little pampering for your feet when you don't have time for a full pedicure. Soothing salts relax your feet before your toes are shaped and polished.
All prices in BDS. Discount available with Barbados ID
All rates are subject to a 7.5% VAT & 2.5% levy Tax
For Reservations Call 1-246-422-5026 ext. 5036