Couples Retreat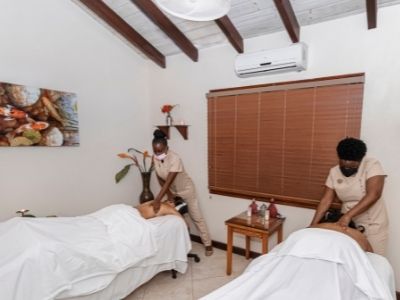 Couples Indulgence Massage
70 mins
$460
This is a journey for two. Rediscover the joy of relaxing with your significant other, family member, or even a friend. Two therapists will massage you side-by-side, in unison so that you always know how your partner feels. You will finish the experience with an increased sense of bonding and togetherness.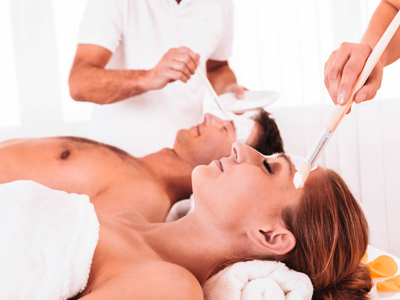 Couples Romantic Bliss
4hr 35 mins
$1200
Enjoy a deeply relaxing swedish massage together, filled with soothing aromas and candlelights. Luxuriate in our customized marine inspired facial, unique and personal to your skin's specific needs whilst a sweet almond oil and sea salt exfoliant nourishes and moisturizes the hands. A customized pedicure completes this sojourn to leave you feeling renewed. Includes lunch and wine.
ALL PRICES ARE IN BARBADOS DOLLARS.
ALL RATES ARE SUBJECT TO A 10% VAT & 2.5 LEVY TAX
No further discounts will be given on Nail Services, Beauty Treatments, Hydrotherapy Baths & Spa Packages
FOR RESERVATIONS CALL 1-246-422-5026 Ext.3036