Eat And Drink

La Salsa Restaurant & Bar
Enjoy breakfast, lunch and dinner in a delightful setting at the hotel's main restaurant. Capture the flavours of Barbadian and International Cuisine while enjoying the breathtaking views of our gardens, pool and the ocean.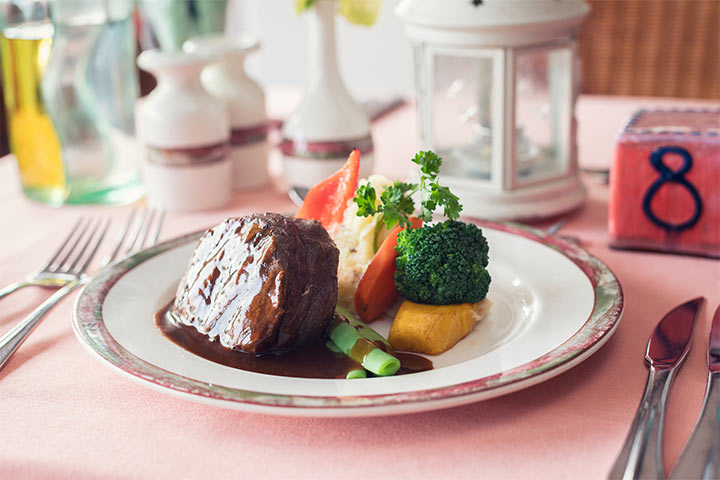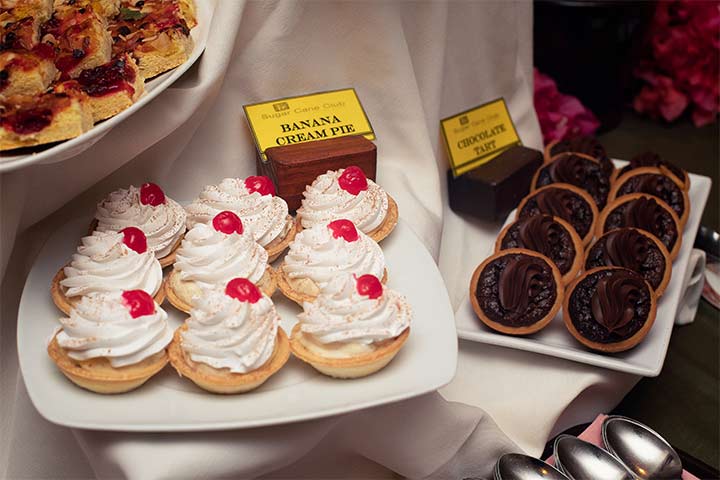 Sandy's Chattel Bar
Enjoy our authentic Barbadian rum shop hidden away on the property. The cozy settings is perfect for a romantic evening and of course, we cannot forget the food! Our chefs are busy ensuring the highest quality to delight your taste buds.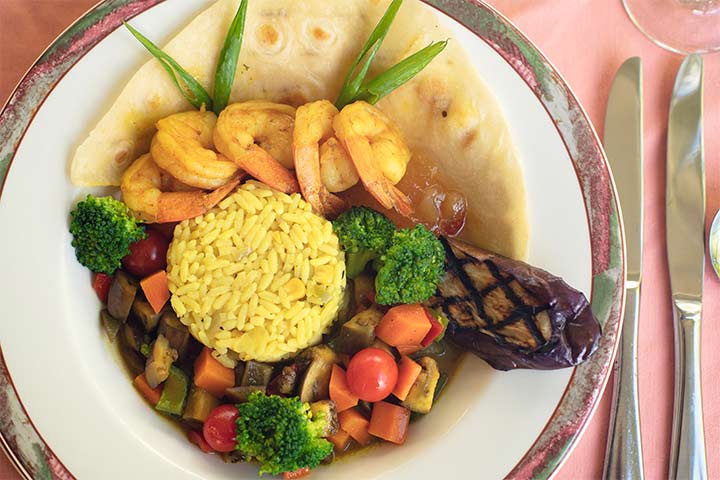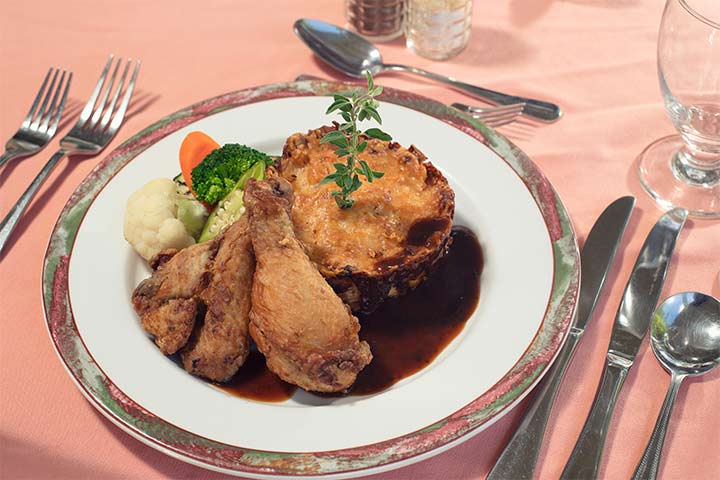 See more dishes from our restaurants in our Restaurant Gallery.
Restaurant

Restaurant Times

Bar Opening Times

La Salsa Restaurant

Breakfast: 7:00 am - 10:00am
Lunch: 12 noon - 3:00 pm
Dinner: 6:30 pm, 7:00 pm, 7:30 pm & 8:30 pm

10:00 am - 11:00 pm

Chattel Bar

Sunday, Monday, Tuesdays, Wednesday, Saturday

Dinner: 6:30 pm, 7:00 pm, 7:30 pm & 8:30 pm

6:30 am - 9:00 pm

Poolside Dining (weather permitting)

Monday - International Buffet

Thursday - Caribbean Buffet

Saturday - Bajan Buffet

Dinner: 6:30 pm - 9:30 pm

10:00 am- 9:30 pm

Pool Bar:

Afternoon Teas: 4:00 pm - 5:00 pm

10:00 am - 5:30 pm

*Please note:

Dress code after 6:30 pm is elegantly casual, No sleeveless shirts, shorts or hats are allowed in the dinng room or bar area*
Dinner reservations are required