Body Cocoons
All full-body cocoons begin with a dry brushing to remove impurities while preparing the skin for the penetration of natural elements contained in the body wrap. After a full body application of body masque the body will be cocooned for ultimate relaxation and absorption of active nutrients. Unwind during a relaxing scalp massage, and enjoy a custom-blended moisturizer mixture as the treatment's finale. This is a fast and easy way to release toxins from the body and lose inches. It also relaxes muscular aches, pains, and soreness.

Detoxify & Refortify Body Treatment
w/Hydrobath
(80 mins)
$330
This Treatment is geared to totally detoxify your body. It begins with a Hydrotherapy soak in our jacuzzi type tub which melts your tension away, while you relax in warm water. This is then followed by a body cocoon with a sea-weed based mud to draw out all of your body toxins and leave you feeling amazing.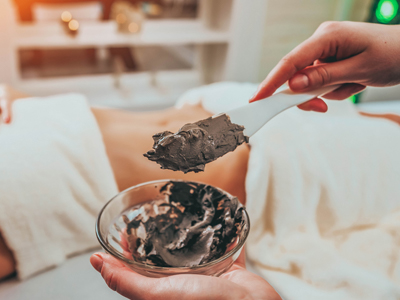 Detoxify & Refortify Body Wrap Firming & Anti Cellulite Marine
(50 mins)
$260
Wrap yourself in a self-heating and bubbly mud drawing out toxins and impurities while infusing your skin cells with all the minerals and trace elements it craves. A unique mixture of seaweeds and seawater allows this treatment to completely detoxify and remineralize you in one treatment. Drink lots of water and enjoy a refreshed feeling of lightness and balance.
Caribbean Legend Gold Body Wrap
(50 mins)
$260
Legends tell of golden riches scattered into the sea when ships failed to make their destination; indulge in those ancient tales. Your sensorial journey begins with a gentle exfoliation followed by an invigorating shower. Next, a buttery, warm cocoon moisturizes and remineralizes every inch of your skin, while scalp and feet are massaged. A gold-flecked body oil is massaged into your skin then lightly dusted with luminous powder to reveal outer radiance that is as good as gold.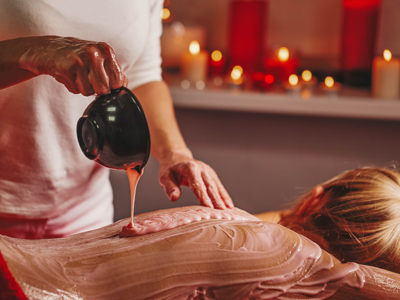 Sun Recovery Wrap
(50 mins)
$260
Refresh your skin with the treatment it thirsts for after a day in the sun. Regenerate your skin with an aromatic gel enriched with marine minerals and tropical flower extracts. This cooling, calming after-sun wrap envelops the entire body, while the scalp is massaged. Enjoy a warm shower followed by a refreshing moisturizer and serum which aids in absorption leaving your skin smooth, moisturized and quenched.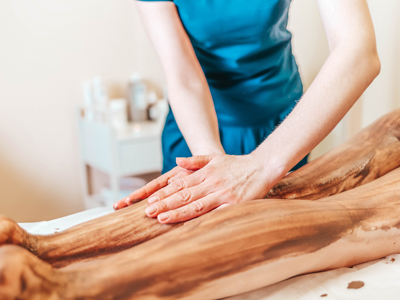 Body Wrap
(50 mins)
$280