Special Spa Packages
Tropical Ravine Escape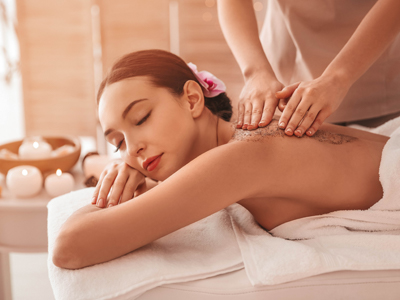 2hr 40 mins
$605
Begin this escape in our scented steam before embarking on all alluring aromatic escape with our Golden Treasures Scrub. Float away as your body is treated to the relaxing benefits of an aromatic Swedish massage that gently kneads and pummel to a blissful state of euphoria, complete with our nourishing customized facial.
Sugar Cane Rush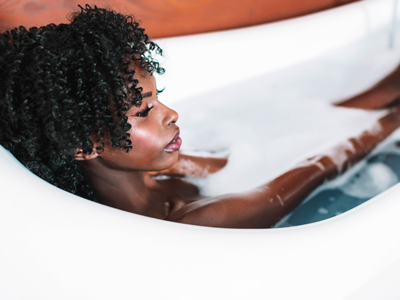 3hrs 10mins
$425
After a hard day's work, the body is desirous of a good cleansing and nothing does that better than our Sugar Cane Rush treatment. Slip into our relaxing hydrotherapy bath and let the pressurized jets relax every muscle in your body. The Sugar Cane Body polish will then help to gently remove all traces of roughness through the use of marine sugar crystals and oils. Top off this amazing exfoliation with our Hydrating Manicure and Caribbean Sea Pedicure leaving your skin refreshed and renewed from head to toe.
Pamper Me in Paradise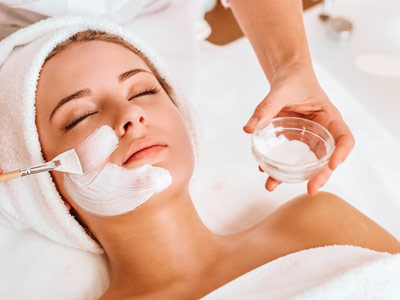 4hrs 45mins
$730
This journey begins with an effervescent hydrotherapy bath that is delightful to the senses as your body unwinds. Our customized Swedish massage takes you deeper to untangle any remaining knots left in your body whilst our island of Youth Facial renews the face to leave you radiant. We complete this voyage with our Hydrating Manicure and Signature Pedicure. Includes lunch and beverage.
Sunset Romance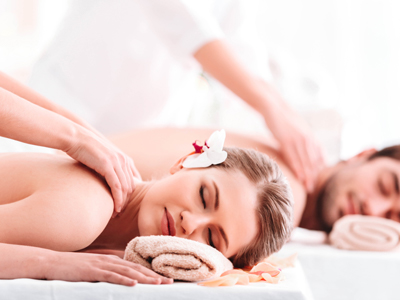 4hrs 35mins
$1200
( For Couples) Enjoy a deeply relaxing Swedish massage together in the warmth of a candlelit room, filled with soothing aromas. Luxuriate in our customized marine-inspired facial, unique and personal to your skins specific needs whilst a sweet almond oil and sea salt exfoliant nourishes and moisturizes the hands. A 3 step marine-inspired pedicure completes this sojourn yo leave you feeling renewed. Includes lunch and wine.
Body Ritual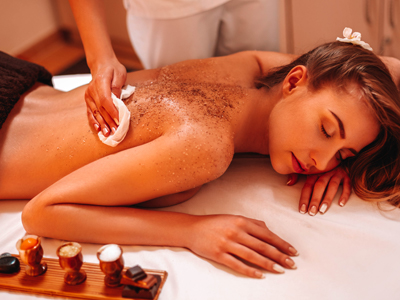 2hrs
$400
Inhale the calming and rebalancing benefits of a wild lavender geranium bath, followed by our uplifting and detoxifying full body scrub. This holistic package ends with a luxurious full body massage leaving your skin feeling firm and soft.
Caribbean Breeze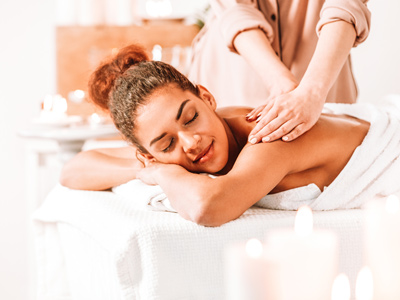 2hrs 30mins
$455
Sugar Cane Spa is offering Spa "tapas" allowing our clients to experience some of the rejuvenating elements our spa offers, such as our Body Scrubs, Balancing Massages, Customized Facials, and Mini Manicures. Always focused on achieving your four states of well-being: physical, spiritual, emotional and social.
The Bajan Queen
3hrs 30mins
$630
Offer a beautiful interlude beginning with the captivating floral essences found in our legendary Golden Body Wrap followed by our therapeutic full body massage to further absorb the nutrients into your skin. Our targeted facial leaves your skin nourished and glowing, ending with our Souffle' Marin Pedicure
Bridal Packages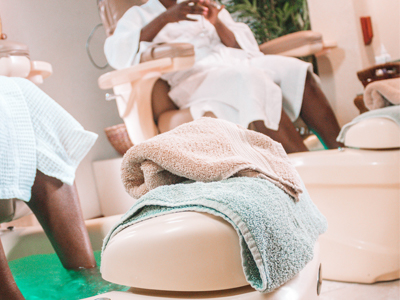 Learn more about how you can book your bridal party with us !
All prices in BDS. Discount available with Barbados ID
All rates are subject to a 7.5% VAT & 2.5% levy Tax
For Reservations Call 1-246-422-5026 ext. 5036