Therapeutic Massage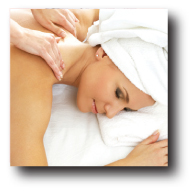 Surrender your senses and release all tension as our skilled massage therapists use their thumbs, fingers and palms to rub your body and rebalance your life.
Barbados Rumba (30, 60 or 80 mins)
Surrender yourself to a Swedish massage using warm oils and a combination of free flowing, rhythmic strokes. We will restore perfect equilibrium to body and mind, while calming the nerves and relaxing tight muscle groups. A perfect escape from stress, this treatment is customized to address your specific needs.
Green Monkey Express (30 mins)
In a hurry? Then this is the perfect prescription for a relaxing, tension and stress relieving treatment.
Your massage therapist will customize your massage to your needs.
Sea Current (60 mins)
This customizable massage utilizes the benefits of the ocean while addressing the body with relaxing or draining elixirs. To finish, a heated silky gel made of seawater is massaged over the skin transforming into a nourishing milk. Feel your tensions drift away into the sea.
Aromavedic Massage (30, 60 or 80 mins)
Choose from one of our 3 custom blended aromatherapy oils to relieve stress, uplift the mood, or relax and calm the body and mind.
Couples Massage (60 mins)
Enjoy the benefits of massage while rediscovering the joys of relaxing with your significant other, family member or even a friend. Our trained massage therapists will make this special time one to remember.