Hydrotheraphy Bath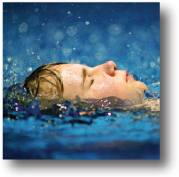 The healing effects of water have been shown to increase circulation, improve the performance of the lymphatic system and soothe nerves. So whether you're a tub soaker at home or confirmed shower type, consider trying one of our therapy treatments in a specially designed hydrotherapy tub. Each wonderful treatment can be enjoyed on its own or combined with other spa indulgences to create a duo ritual.
Relaxing Bath Crystals (20 mins)
Delightfully scented effervescent crystals will release relaxing bubbles to bewitch your senses and offer total well-being.
Alguomer Detoxifying Bath (20 mins)
An invigorating and detoxifying bath with lyophilized seaweeds is an ideal part of a body contouring program.
Sea Salt Bath (20 mins)
Ideal for soaking away muscular aches and pains. Helps ease arthritic pain.
Other Services
Wax - Full Leg • Half Leg • Full Arm • Half Arm • Full Back • Half Back • Upper Lip • Chin • Eyebrow • Underarm Bikini Wax • Brazilian Wax • Eyelash Tinting • Eyebrow Tinting