Body Scrubs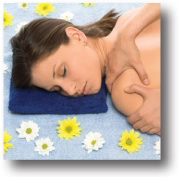 One key to beautiful skin is through exfoliation or the removal of dead skin cells. This refinement process not only makes the skin feel smoother; it actually accelerates the growth of new cells. These new cells are better at absorbing moisture applied to the surface, thus maintaining the moisture balance needed for healthy, glowing skin.
Island of Delights Body Glow (30 mins)
Purification for the entire epidermis is achieved in this treatment as an aromatic and coarse grained preparation is vigorously applied to the body. A warm shower rinse melts away the scrub and is followed with a luxurious application of hydrating cream. Experience skin that is soft, supple and tingling with renewed life.
Sugar Cane Body Polish (30 mins)
This invigorating treatment blends the bounty of the surrounding sea with nourishing oils. Allow your mind to drift on the Caribbean waters as marine oil and a sprinkling of tiny marine sugar crystals gently polish the skin. Our exfoliant gently removes all traces of roughness, leaving behind exquisitely silky skin.