10 Things You Should Try In Barbados For the New Year
It's a new year, a new decade and so, a new you! With tons on your New Year's Resolutions list, like getting in shape or spending more time with family, we suggest you add to your list 'More Fun!' We all deserve a little down time, so why not spend it in sunny Barbados?
You may have vacationed in Barbados before, may be planning an upcoming trip or may be considering visiting in the future. If you are, here are a few activities you may not have considered or may sway your decision to visit as soon as possible!
Here are 10 exciting activities you can try for the new year!
1. Get your diving certificate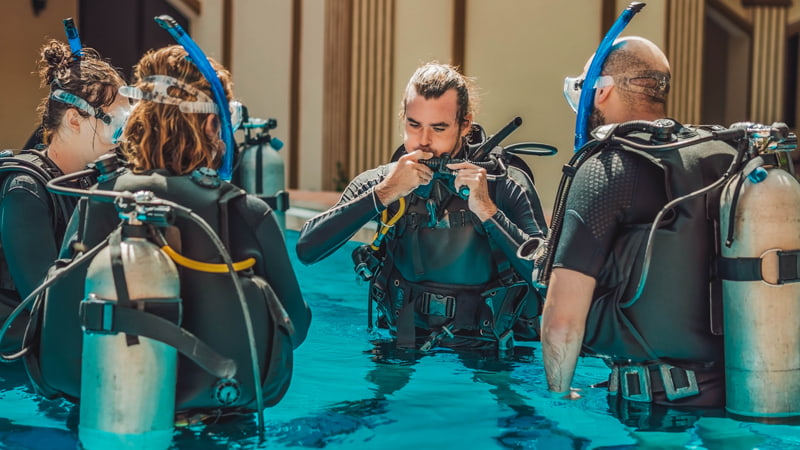 Why not become a certified diver in 2020? There are several dive shops on island which offer PADI Open Water courses, which range from beginner courses to those for the more advanced diver and what better place to learn than in the warm, tropical waters of Barbados. From the West to the South Coast, there are beautiful reefs, shipwrecks, delightful fish and playful turtles to admire and swim among. This is truly an awarding experience and a fun way to kick off the decade.

2. Spend a day at the races

Take a trip down to the historic Garrison Savannah and immerse yourself in this popular Barbadian pastime. With 3 race seasons throughout the year, there are plenty of opportunities to catch the action, mingle with locals and enjoy the delicious food from the many stalls around.

3. Or get a peek of the horses at Pebbles Beach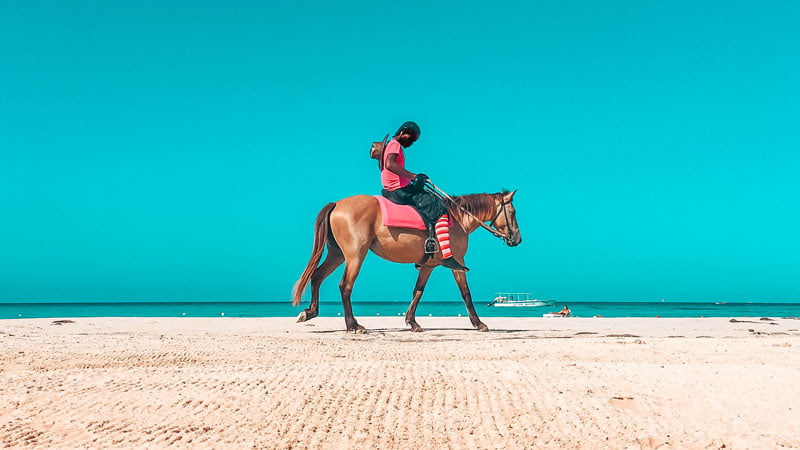 If you're lucky enough to be able to visit Pebbles Beach during the early morning, around 3am to 6am, you may be surprised to see the racehorses taking a swim. They are usually brought from their stables by their handlers to the beach, where they get a sea bath (a medicinal experience, if you ask the older folks) and take a swim. Watching, or swimming along with these majestic animals will probably be the highlight of your trip.

4. Visit Holders Farmers Market

If you're on island on a Sunday you should pay the Holders Farmers Market a visit. If you're on the hunt for authentic Bajan made goods then this is the place to be. From 9 am to 2 pm roam the grounds of the iconic 17th century plantation, Holder's House, and check out the stalls selling food, beverages, locally made jewelry and even get a reiki session or massage. If you're lucky, you may get to see a polo match in action as well.

5. Try clear kayaking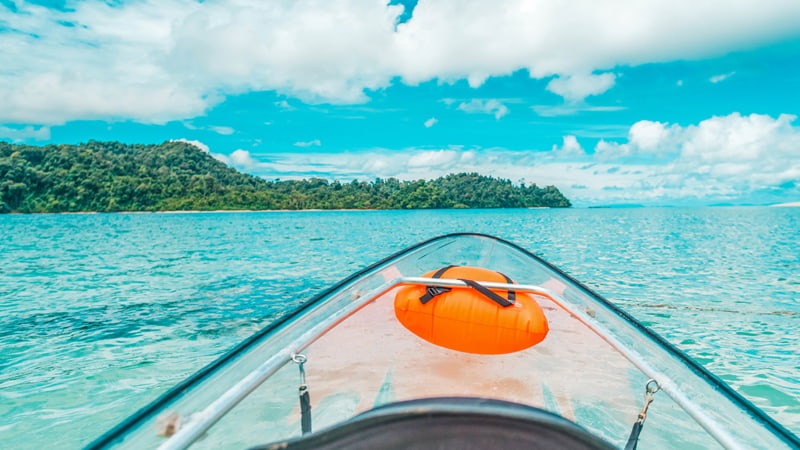 If diving doesn't pique your interest, but you still want to explore the clear waters, then booking a clear kayak may be the right sport for you. Venture out, but not too far, in the calm Caribbean Sea, admire the schools of fish swimming below and get some cool photos to show your friends and family back home.

6. Or a glass-bottomed boat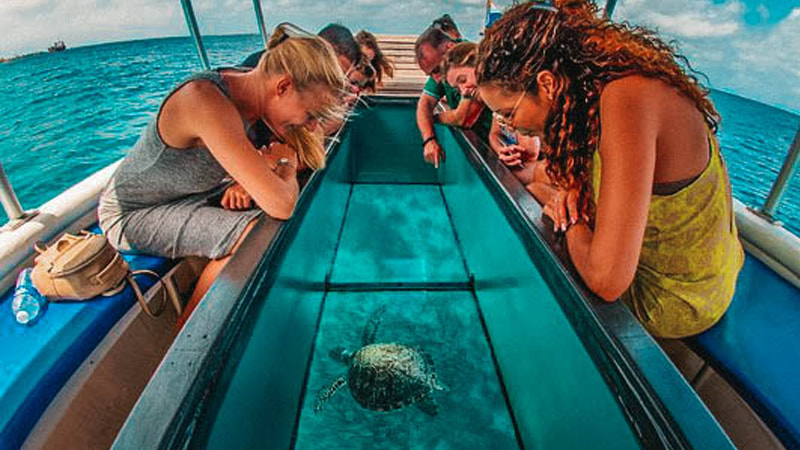 If staying dry is more important to you, then try exploring on a glass-bottomed boat. This is a great activity for those who may not be up to the rigors that kayaking or diving requires, but still want to explore our waters. Bring your camera, hop on board and on a particularly clear day, you may be lucky enough to spot a turtle or one of our historical wrecks.
7. Visit Baxter's Road for some authentic Bajan food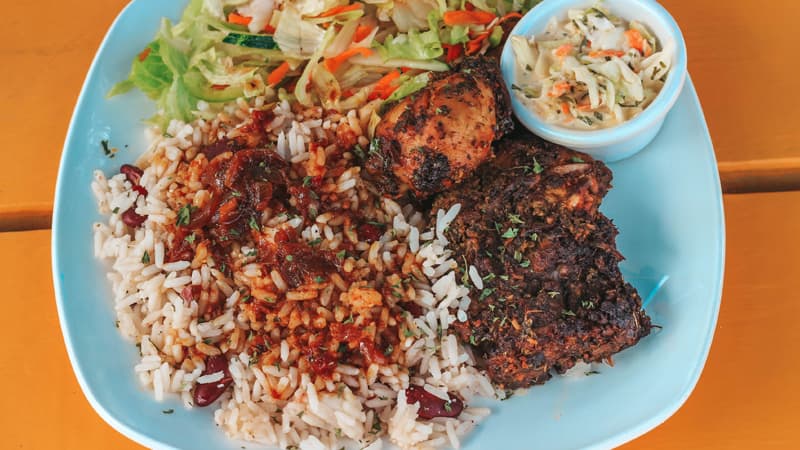 If Oistins is a bit out of your way, or you're looking for a quieter, truly local experience, you should pay Baxter's Road a visit. Frequented mainly by locals, you can find a variety of stalls selling fried or grilled fish and delicious local treats like BBQ pigtails. If you're unsure of where to go first, stop by Gloria's which has been open since 1988 and try her famous cassava chips and grilled fish!


8. Go fishing like a local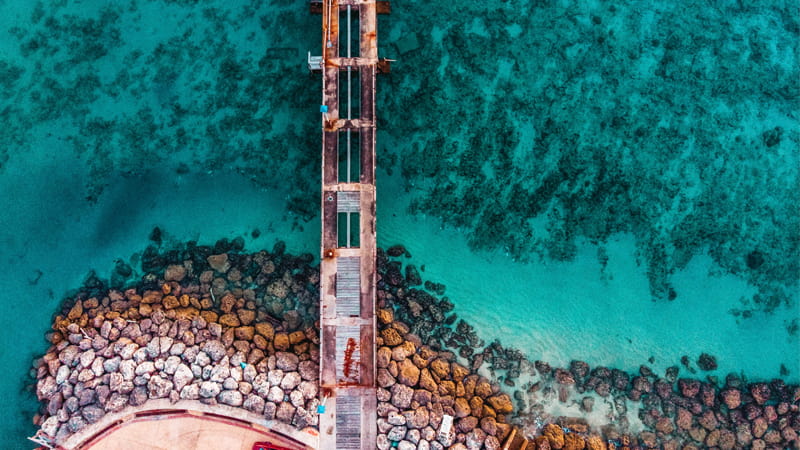 If you're a hobby fisherman or fisherwoman and are interested in trying your hand while on vacation, feel free to do so! At Carter's Fisherman's Corner, you can grab your equipment, whether you choose fly fishing, bottom fishing or lure casting and head to one of the cool fishing spots on the island like the Speightstown Jetty, . If you'd like your catch prepared, feel free to stop by one of our fish markets to have it deboned, then to Baxter's Road where a food stall owner will happily prepare it for you.


9. Take a hike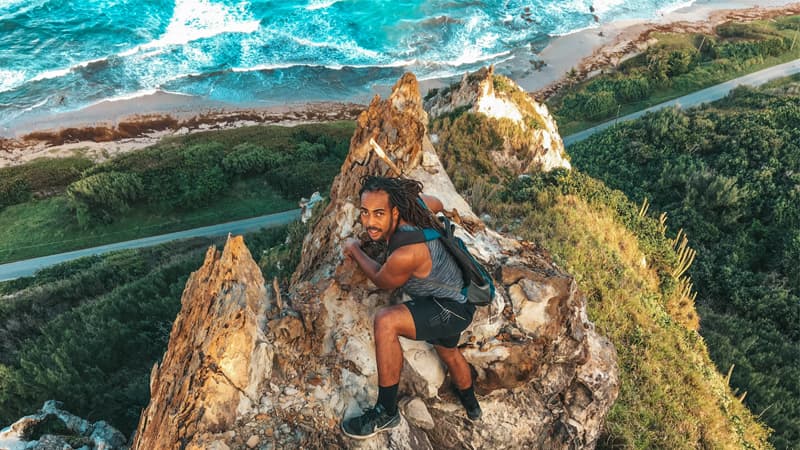 While Barbados is a fairly flat island, there are tons of hiking groups you can join to get your exercise in and explore the little island. From the Barbados National Trust's weekly hikes, to Pineapple Hikes, Xtreme Hikers Barbados and Hike Barbados, to name a few, there are many options to suit your specific interests. If you're a little more interested in a jog, you can check out the Barbados Hash House Harriers.


10. Dive deep on a submarine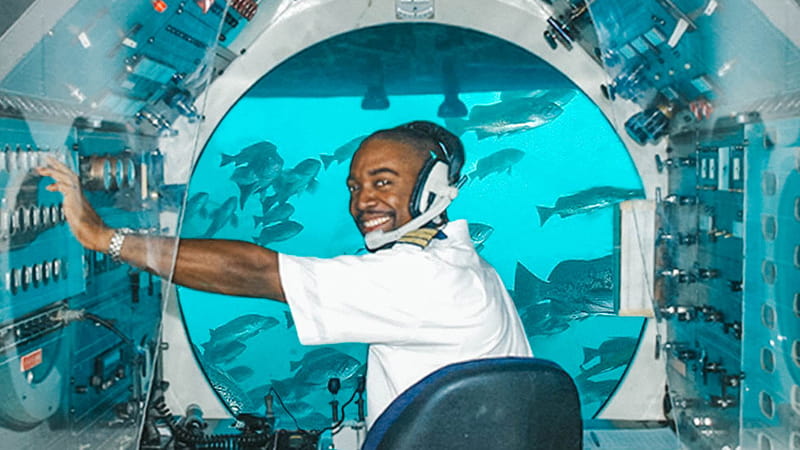 Dive as deep as 150 feet on Atlantis' mini-submarine. Enjoy a forty-five minute tour as you get an up close look at the colourful, tropical fish, sea fans and sponges, reefs and historical shipwrecks that call our deep Caribbean Sea home, all while staying dry in air conditioned comfort. Depending on what you're up for you can choose from one of the may day tours or for a slightly different experience, try a nighttime dive.